From the Toll House Cookie to the Fig Newton, Massachusetts has long been a hub for entrepreneurship and innovation in the food space. For nearly as long, Babson College has been pumping out some of the best and brightest entrepreneurs and leaders in all sectors.
That is why it may be no surprise that one of the nation's most successful food-related incubators and support centers is located on the Babson campus.
Meeting weekly in a room that features a giant chicken and cookie to celebrate such notable contributors at Frank Purdue and Wally Amos, Jr. of "Famous Amos" fame, Food Sol (which can be found at the school website, www.babson.edu) positions itself as an "action tank" for food entrepreneurship. Considering anyone who eats to be a "food expert," the organization which is led by 2011 MBA Rachel Greenberger, is intended to help uncover what people love about food and encourage them to bring it forth.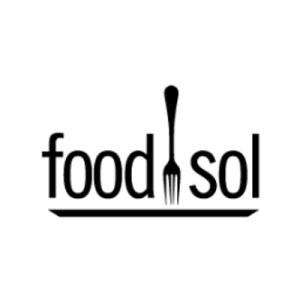 "I was a Babson MBA and spent the second year of the two-year program incubating the concept for Food Sol with my faculty advisor," Greenberger explains, explaining that her group is under the auspices of Babson's Social Innovation Lab, which is headed by Cheryl Kiser.
When asked why she started Food Sol, the communications and "dot-connecting"-minded Greenberger observes from her own experience and from years spent studying food and attending myriad conferences and events at area colleges with schools of nutrition, public health, agriculture and focuses in food law, technology, and culinary, that many people who make their lives and livings with food are not always able to find the time or resources to "step back and get educated on all the activities and dynamics surrounding what they do."
"Food Sol provides that," she suggests.
Though only a few years old, Food Sol has already attracted the legendary likes of Entrepreneurs in Residence (and food television stars) Andrew Zimmern and Gail Simmons, who participate in the annual Food Day program, which will be held this year on October 21. In addition to the weekly Community Table meetings that are held in the Arthur M. Blank Center for Entrepreneurship Wednesdays from 1-2, Food Sol also hosts other open events at area eateries and monthly events in Providence, New York, and other academic, gastronomic, and entrepreneurial centers. The group also hosts occasional incubator sessions at which entrepreneurs are invited to present potential problems in an effort to find solutions.
"As Food Sol is not a traditional incubator or accelerator," Greenberger explains, "we don't have cohorts of entrepreneurs that we take through a linear process." Instead, Food Sol offers an open invitation for people to participate as they see fit. Among the companies and products to which Food Sol has provided support are Off the Cob (now available at Whole Foods and Wegman's), Farmer's Crate, and Mainely Burgers. Among the partners that have been spawned by the Babson MBA program are the healthy snack companies 88 acres (88-acres.com) and EnerChi Bites (www.enerchibites.com), the latter of which was invented by twin sisters Annie and Maria Feldman,
"We are producing bite-sized, nutritious, flavorful and gluten-free snacks," the sisters explain, mentioning a trio of flavors – apple cinnamon, coconut oatmeal raisin, and cocoa date – all of which have lots of fiber, protein, calcium, and omega-3 fatty acids and no gluten, soy, tree nuts, or artificial preservatives. "Our bites use raw ingredients and are prepared without cooking, so that all their natural enzymes are maintained."
When not working on their business plans, the sisters live an active lifestyle, filled with exercise and yoga, so they wanted to create something that would be useful and desirable for their friends and colleagues as well.
"We're passionate about producing and eating healthy, tasty and snackable food with a conscience," they say, noting how their tasty creations "enerchize" people.
By using quality and (when available) local and organic ingredients, the Feldmans also support other food-related entities.
"We hope to source ingredients sustainably," they say, "buying directly from farmers or through fair trade and ethical sources. We seek to build trusting relationships with our suppliers and customers by creating a transparent supply chain."
They also work with other health-conscious entities to sponsor local events, getting the word out about their product while promoting healthy living at the same time.
"In addition, we're partnering with community organizations and businesses to support the local economy, food innovation and education," they add.
In order to continue to provide her colleagues and the food-service industry with more support, Greenberger and her colleagues continue to look for new participants and partners. "We are seeking corporate partners and food business leaders who want to be a part of our brand and who recognize our results over the last four years," Greenberger explains. "Such innovative, entrepreneurially-minded individuals and teams see the value in having access to and being affiliated with a food action tank and the Millennial eaters and future leaders who participate in our work."