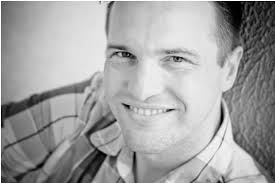 Dan Tavan has been fostering an avid love for food his entire life, cooking at home from a young age. After graduating from Cornell's Hospitality program, he moved home to California, working in both kitchens and dining rooms of several fine restaurants throughout the San Francisco Bay Area and Napa Valley. While in Napa, he attended the Culinary Institute of America for culinary and wine studies. He then spent five years in various management roles with Danny Meyer's famed SHAKE SHACK concept, starting at the original location in New York and opening new restaurants in Miami Beach and Boston. After learning from some of the best in the industry, Dan looks forward to starting a new chapter with True Taste Seasonal Kitchen (www.truetastekitchen.com), bringing his Paleo and allergen-friendly seasonal recipes to the Boston market."
MM: How did you get into cooking?
DT: I grew up cooking with my mom, using lots of produce from the garden. I would regularly cook for friends and family and always had a passion for it.
MM: Where was your first professional kitchen experience?
DT: After graduating college, I was part of the opening team of Daniel Patterson's Frisson Restaurant in San Francisco, working garde manger and expediting.
MM: What is your favorite dish to prepare?
DT: Osso bucco with risotto Milanese – I learned it from my brother in college and fell in love with braises and risotto.
MM: How do you make use of local bounty?
DT: My wife and I have been members of several local organic CSA's, and I enjoy the challenge of cooking with odd ingredients and using everything available to me.
MM: What is the best part of your job?
DT: Feeding people has always been the greatest joy in my life, especially when they love dishes I'm otherwise critical of.
MM: Who is your favorite chef?
DT: Massimo Camia's restaurant in the heart of Barolo served the best meal of my life (lamb chops seared on a hot stone with aromatics and polenta fritters).
MM: What do you usually make for yourself at home?
DT: I generally cook Paleo-style dishes at home using our local meat and fish CSA proteins with flavor influences from Thailand, Mexico, and California.
MM: If you could dine with any three people, who would they be? DT: Danny Meyer is my favorite person to dine with; we've enjoyed several incredible meals together. I'd love my wife to join us along with Thomas Keller.