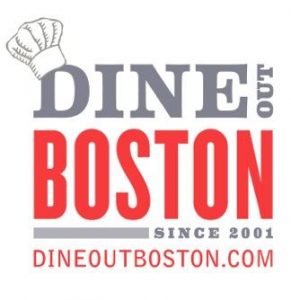 As part of Dine Out Boston 2017 (formerly known as Restaurant Week), Andy Husbands put down his smoking tongs and picked up his Nonna's big wooden spoon for an inspiring Italian dinner (reservations for which can still be made at http://tremont647.com) that he says was inspired by The Sopranos.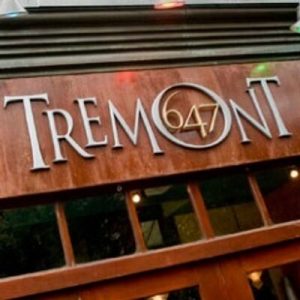 Going along for the most part with Dine's $33.33 for 3 courses guideline, Husbands and his talented team offered appetizers that included a growers salad featuring smoked corn and Ricotta silatta, house-made lamb ravioli and a deconstructed heirloom tomato Burrata. The mains included zucchini and summer squash lasagna, chicken parmesan, and a sausage roast that let Andy toy with his favorite flaming techniques. For the finale (pronounced with an Italian accent, of course!), there was mama's Tiramisu cup and a house-made Affogato that, as the sage servers suggested, is coffee and dessert in one!
Never one to stick to the rules, however, Andy made sure to offer special "tributes" to those who dine on Sunday, Monday, or Wednesday (which means there is still time!). Among these were a lobster mac and cheese Fra Diavlo, a salmon with olive tapenade and pepperoncini salad, and a classic cinnamon-rolled Zeppole with pear and pineapple sauce.
Dr. Melfi would surely approve!