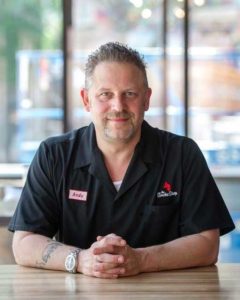 After moving to the Boston area from his native Seattle, Andy Husbands quickly found his calling in the kitchen. In fact, his fist food-related job began when he was 14, just months after he became a Bay Stater.
"It's something that I've kinda' always been passionate about as I look back," Husbands explains, recalling donut making in fourth grade and steady restaurant work in high school. In fact, he says, it was during high school that his food service dream began to take shape.
"In my junior year," he says, "I took a tour of Johnson & Wales University and I realized that I could go to school for the thing I wanted to do!"
As here were not as many chef-owners or, as Husbands puts it, "rock star chefs" in those days, Husbands studied hard and made all the productive connections he could in the food service community. Among these was one professor who took him aside one day and encouraged Husbands to do more in the community at large.
"I thought about that a lot," Husbands says. "I knew that he had taken an interest and spoken with me about this like a mentor."
After graduating, Husbands was soon able to find another mentor in "rock star" Chris Schlesinger, owner and chef at the famed East Coast Grille
"It was an unbelievable serendipitous landing of a job," Husbands beams. "[Chris] challenged me, but also encouraged me to look at the business in a different way and to treat people really well."
Husbands also credits Schlesinger with opening his eyes to entire new worlds of flavor.
"This was the 1980's," Husbands explains. "I had never seen an African Peri-Peri sauce before!"
In addition to teaching him the way around the kitchen, Schlesinger also advised Husbands on how to not only run the kitchen but the restaurant as well.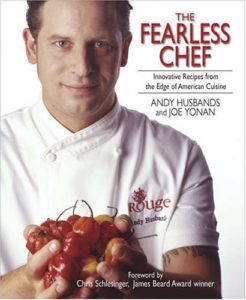 "He showed me what a family-run neighborhood place was," Husbands suggests, noting that his "neighborhood" was the demanding international melting pot of Cambridge, MA.
Heading back west on a cross-country motorcycle trip, Husbands expanded his palette and his menu of talents in San Francisco and New Mexico, where he got back to the land by living on a farm where he grew produce for his recipes. Upon returning again to MA, Husbands opened Tremont 647 (www.tremont647.com) in 1996 and then took over the spot next door in 2000, turning it into the popular sister space (that is named for his sister) Sorel. Most recently, Husbands revolutionized the MA barbecue scene with his mouth-watering Smoke Shop (www.thesmokeshopbbq.com).
When asked what made him want to open his own place, Husbands maintains that it was simply part of the evolution of his life.
"I didn't really have a plan, per se," he admits. "I am a guy who walks down many paths and sometimes one leads somewhere and sometimes it turns back and you try another one."
Having originally returned to the Boston area to take advantage of a proposed partnership with an established restaurateur, Husbands ended up sitting down with long-time friend and barbecue buddy Chris Hart and blue sky-ing about their futures.
"We started dreaming big," Husbands recalls, "and all of a sudden, there we are signing the lease!"
While Husbands takes flavors and flair from both coasts, his greatest fame may be from his perennial victories of nationwide barbecue contests, from an appearance on season 6 of "Hell's Kitchen," and from his growing library of popular cookbooks (including the latest, Pitmaster, which he co-wrote with Hart).
"Barbecue is about celebration, family, [and] heritage," Husbands observes. And while he realizes that people may not think of Boston when they think barbecue (though he has been changing that), Husbands points out that when people think of Chinese or French food, they may not think of (or even know of) restaurants in China or France.
"Barbecue is growing everywhere," he maintains, "and I think it's really great!"
When asked what stoked the fire in his belly, Husbands again credits Schlesinger.
"Working with Chris," he says, "I learned what a killer craft it is. When you do a brisket right, it is one of the greatest moments, no matter where you are. So I got passionate about it and started competing with Chris and got deep into the culture and- from there, there has been no looking back."
As the barbecue passion had so rubbed off on Husbands, when he began to look for a third venue, the format was an easy choice to make.
"Smoke Shop is a passion project," he says. "I owned Tremont for 20 years, so wanted to make sure my next thing was something to be excited about."
As passionate as he is about food (perhaps particularly barbecue) and in sharing the lesson she has learned from his many mentors, Husbands is at least just as passionate about giving back to the neighborhood and sharing his success with others. That is why, throughout his career, Husbands has been using his talents to support not only his customers, but his community as well.
"My family's always been helpful of others and caring for neighbors," Husbands maintains. "Growing up, I saw that."
While in RI at school, Husbands worked with a restaurant group the principal of which was on the board of Share Our Strength (www.nokidhungry.org), which strives to combat hunger nationwide. His ties to the organization have been strong ever since. In fact, for over 20 years, Husbands has lent his name and talents to multiple fundraising efforts for SOS, including an annual event that he hosts at Tremont 647 for which both he and his entire staff donate their time and passion to help those who cannot always enjoy a delicious meal. In the process, Husbands and his friends have raised over $200,000 to support the thousands of children in MA and elsewhere who deal with hunger every day.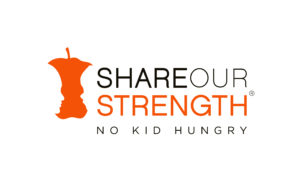 "As a food service professional," Husbands reasons, "I feed people so a food-related charity makes sense to me and it is easy to get our team on board about that."
As his first two venues are in Boston's South End, Husbands has also worked to help his neighbors through AIDS Action Committee.
"AIDS has affected a lot of people in our community," he observes, "so we felt that was important to support as well."
When asked how the two causes go together, Husbands chooses instead to point out a provocative difference.
"An interesting juxtaposition," he says, "is that between AIDS and hunger, there is a cure for one of them."
As a host of SOS's Cooking Matters and honorary chair of the organization's annual Taste of the Nation fundraisers, Husbands regularly calls upon his many friends and colleagues to use their talents in the kitchen to support those who may have little in theirs.
"The chefs I hang out with are all naturally giving," Husbands says. "And it is a win-win for everyone involved! I don't care if you do charity because you are passionate, as I am, or because it is a good marketing plan. It doesn't matter to me, as long as people benefit."
After all, Husbands reasons, it costs the same to buy an ad as to feed people, "so why not do what we do?"
When asked what his favorite charity event is, Husbands (who also does work for the Rodman Ride for Kids (www.rodmanforkids.org) and the Forsythe Institute (www.forsyth.org)) humbly replies, "I have done so many, but I am always honored to be asked to cook, because- how cool is it that I get to do what I love and that' s my donation?"